<![if !vml]>
<![endif]>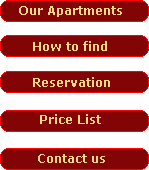 <![if !vml]>
<![endif]><![if !vml]>
<![endif]><![if !vml]>
<![endif]>
<![if !vml]>
<![endif]>DISCOVERING PISTOIA
S. GIOVANNI FUORCIVITAS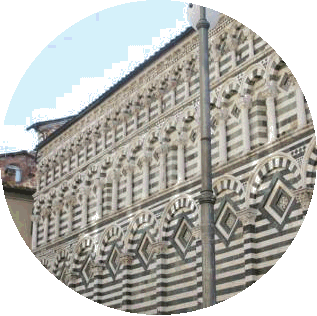 The church consecrated to Saint John the Evangelist was called Fuorcivitas because it was built outside the Medieval city wall.
Some local historians have dated the construction back to the period of Lombard rule but this hypothesis is unsupported by documentation. The church was definitely built by the early twelfth century and consisted of an apse and a single nave, much smaller than what can be seen today. Of the early form we can still see the original facing in different colored marbles and the side door which has an architrave sculpted with the Last Supper signed by Gruamonte.
The church, officiated by a college of priests that lived in the cloister, remained under the direction of the rectory of Prato until the mid thirteenth century when it regained its autonomy. The original structure was modified during the fourteenth century when the nave was lengthened and widened. At the same time the front was made on what is today via Crispi, and part of the Romanesque cloister was torn down to make way for the new southern wall with its large Gothic windows. During the 1300s San Giovanni underwent such great works that it attracted famous artists who transformed it into one of the most important churches in the city. The high quality of the work is seen not only in the art but also in an important document of mid century that refers to how the Opera di San Giovanni intended to involve the best artists of the time in the project. These included: Fra' Guglielmo di Pisa who sculpted the reliefs on the pulpit, perhaps Giovanni Pisano who may have made the basin for holy water; the Master of 1310 who probably began his career with the frescos in the choir; Taddeo Gaddi who left the triptych of the Madonna Enthroned between the saints Jacopo, John the Evangelist, Peter and John the Baptist Giovanni Cristiani who painted the Scenes of Saint John the Evangelist. The church, precious for the important works of art that it houses, also contains the Visitation C, one of Luca della Robbia's masterpieces , today located in a niche on the northern wall, as well as a rare thirteenth century Crucifix.